Jenna combines knowledge of God's Word with humor, insight and a celebration of the hearts of women to deliver fun and engaging messages. Below are her current topics, but she can work with your leadership team on a particular theme, too. (Note– some of Jenna's messages are particularly popular with men, so those are marked within the description.)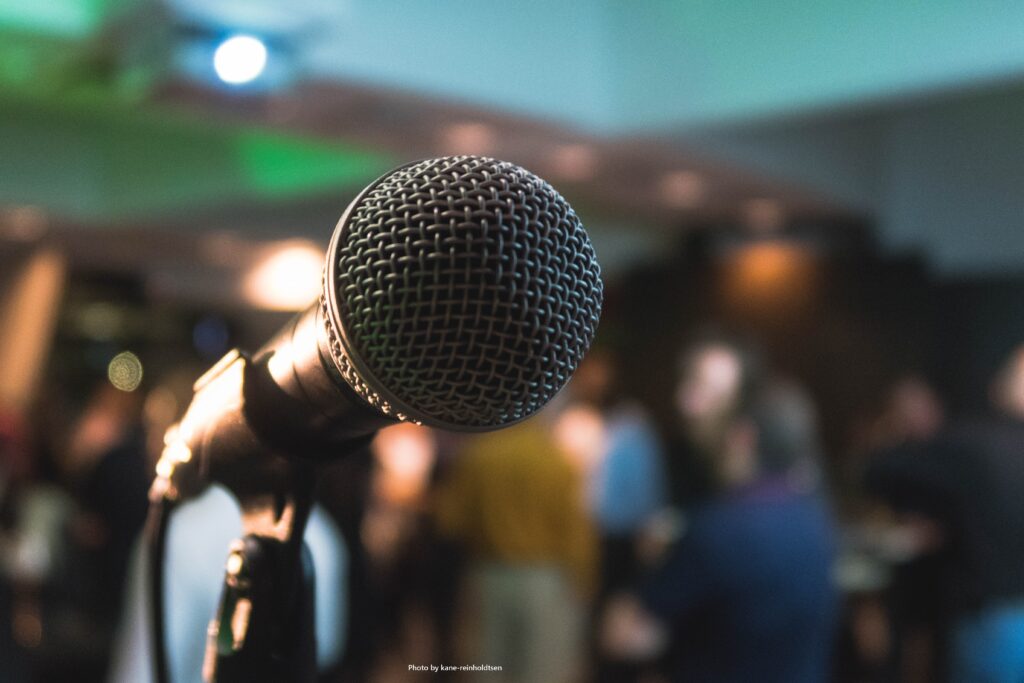 HIS
As Daughters of the King, one of the most amazing things we choose for ourselves is a Princess Perspective. In this talk, you'll discover:
The Three Ways to Build Self Image (Hint: The two most common ways won't help at all)
The Secret to Seeing Yourself as the King's Daughter
How to Change Your Self Image from the Inside Out
BIG, INCREDIBLE, STUNNING Faith
There's a big lie out there, and you might be shocked to know that you can see it, touch it and feel it! The GREAT news is that you can have AMAZING faith! This message is a favorite among men, as well as women. In it Jenna shares:
The way the enemy makes a lie look true
The way you tell whether something is Truth or Lie
How that will change your life forever!
Fall Forward
Were you an an unwed teen mom? A top political leader? An incredibly popular prostitute? A quiet housewife? God used all those people, and He can and will use you, too. In fact, what you see as your Mess is exactly what He will use in His Message. This unique message uses drama to lead your group through the struggles and victories of several women in the Bible. People will leave convinced:
God Sees Me
My Life Matters
God Wants to Use Me
I Can Get Started NOW
Unwrapped
There is a delightful (almost juicy!) freedom is doing what you're created to do! Imagine what your group could accomplish if more of your people were confidently and joyfully doing exactly what He created them to do! In this message, which includes a comprehensive gifts assessment quiz, Jenna walks your group through these questions:
What am I created to do?
How do I know?
Once I know, what do I do?
Because it's focused on discovery and action, you won't be surprised to learn that men particularly enjoy this message.
Promises God has amazing Promises for you! And you can walk in them, even during tough times. In fact, we've all seen that amazing woman who goes through a tough time with grace and hope. We know she's hurting, and we even see her tears. But she has Hope, Encouragement, Love & Peace, how does she do that? This talk (most helpful when shared in 2 or 3 sessions) moves through the Bible to show exactly what we should do to walk in God's Promises! In it, you'll learn:
Why You Have to Close Your Mouth!
Agreeing with God Means Truth is More Powerful than Fact!
When You Have to Open Your Mouth!
The Importance of Not "Looking Over the Wall"!
That "Mind Control" Isn't Just for UFO Movies!
The Best Place to "Fill 'er Up!
Being (GULP!) the Proverbs 31 Woman
Running three businesses, a home and a family? Feeling like you'll never get it all together — or worried that if you do it might create a rip in the time/space continuum? It's possible to be a woman of excellence in love without Jesus even if you don't make homemade bread each morning as you homeschool your children. (Those gals are amazing, aren't they?) In this message, God's Proverbs 31 Christian business women celebrate:
Their divine appointments in the business world
Their special calling to help their families
The amazing creativity and solutions God has gifted them with
Something Else in Mind? Jenna and the Creative Word team will work with you to develop an exciting, Biblical message especially for your group.
We Can Supply Music, Too! Worship (live or from pre-recorded tracks) is available for your event, too.
Flyers & Media The Creative Word team will supply the design for flyers and postcard invitations, as well as set up the social media promotions for your event.
"Laughter through tears is my favorite emotion!" Truvy, Steel Magnolias
The women at your church will love Jenna's humor and insight, whether she's speaking about Walking in God's Promises or a host of other topics.